News
UPDATE ON MUNICH TERROR: 9 PEOPLE KILLED BEFORE GUNMAN KILLS HIMSELF !
Though there was still talk of the Munich police seeking "possible accomplices" around the city, early reports of three active gunmen attacking the city appear to have boiled down to a single attacker, who killed nine people in and around a Munich shopping mall before killing himself. Police now say they are confident the man "acted alone." 21 were reported wounded.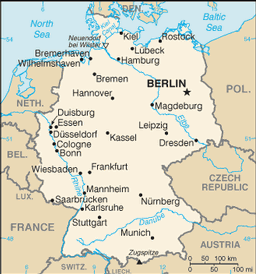 This marks the deadliest attack in Germany since a 1980 bombing. The attacker began by shooting up a McDonalds across the street from the Olympia mall, before going on a rampage that ended with him shooting himself in a park about a kilometer away.
Reports even suggest the man may have intentionally lured children to the McDonalds ahead of the incident with a false advert for free food. Witnesses heard him yelling both "I'm German," and "Allahu Akbar" before opening fire.
Motives are still unclear, and subject to a lot of speculation. The attacker was said to be a German-Iranian who was 18-years-old. During the attack, there was speculation it was an anti-immigrant attack.
ISIS, who doesn't appear to have had anything to do with the incident, praised it anyhow, though in vague terms that appeared designed to avoid any claim of credit.
The main city in Bavaria, Munich is extremely economically important. The center of a metropolitan region of almost 6 million people has long been a symbol of stability and prosperity in western Europe, and such an attack is extremely jarring to the locals, a grim reminder that violence can happen anywhere.
Munich police Chief Hubertus Andrae says that based on witness statements, they believe the deceased Munich gunman was an 18-year-old German-Iranian.