News
Two Little Children Badly Wounded By Bombing And Cowardly Attacks By Nazi Ukraine Scum Backed By Senator McCain And The Obama Regime ! (Video)
(VIDEO)More cowardly attacks by the Poroshenko regime and his Nazi Scum henchmen, as once again targeting civilian areas, directly aiming at homes and  badly wounding two children ages 2 and 3 ! There is information that Senator McCain and terrorist organization NATO had given the orders to the Ukraine Nazi Junta to bomb the homes of the people of Donbass ! War Crimes, Genocide , criminal intent to murder and inflict mass carnage in order to cause a panic and  to cleanse the area by having the citizens running across the border, a refugee crisis , which is what we all know as " Ethnic Cleansing" ! However, there is a small problem for the Ukraine Junta, The Obama Regime and Terrorist Organization NATO, and that is, NO ONE IS LEAVING ! GORLOVKA LIVES AND IS THE HEART OF DONETSK REPUBLIC !
The number of children affected by the shelling of the locality of Dolomitnoye in the north of the DPR, has risen to two.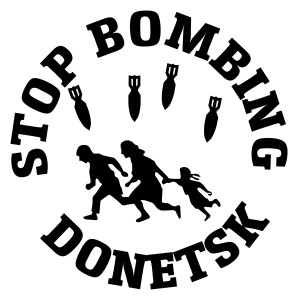 As a result of a direct hit by two 122mm armor-piercing tank shells in a house, there were affected two children, born in 2014 and 2009, reports the special correspondent of the DPR official website from the scene.
As a result of a direct hit by one of the shells a three-year-old child was wounded, the other child received a psychological trauma.
The wounded child was taken to a hospital in Gorlovka.
One of the tank shells did not explode, at the moment, there is now taking place a team for total clearance.
Representatives of the JCCC, the DPR Ministry of Emergency Situations and the Ministry of Defense are working at the site.
The OSCE SMM patrol refused to come and document the fact of the shelling by the Ukraine Nazi Army Units (AFU), because they were not sure of their own safety.
The tank shell came from the 5-km zone, which indicates that the AFU had not withdrawn heavy equipment from the contact line.
ADDED TEXT : ZAK NOVAK