News
According To The German Press, The Ukraine Junta And It's Coup Leader Poroshenko Are To Blame For The Bloodshed In The Donbass Region !
The Ukrainian authorities can deliberately aggravate the situation in Donbass. This view was expressed by the German media, referring to a source in the government of Germany.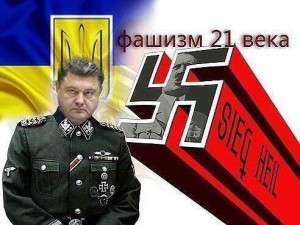 German press: German official accuses Ukraine of aggravation of situation in Donbass
The press writes that the President of Ukraine, Poroshenko is ready for any move to prevent the sanctions against Russia being lifted. It is also noted that Berlin, according to the OSCE SMM, states that the Ukrainian army is attempting to change the front in its favor. According to press publications, Kiev is deliberately escalating the situation in order to prevent cancellation of the US anti-Russian restrictions by the president Donald Trump.
The German government is concerned that the Kiev measures can bring a positive result. Trump may exclude Russia from the sanctions list, and then Ukraine will receive double damage: the stabilization of the geopolitical position of Russia and the further increase in shelling. Germany can not give accurate predictions about stopping the Kiev regime from unreasoned actions.