News
More Cowardly Attacks From The Nazi Ukraine Junta Military, Hitting Civilian And Army Positions With Heavy Bombing In Lugansk Republic !
More Cowardly Attacks From Coup Leader Of Nazi Ukraine  Petro Poroshenko And His Henchmen, Heavy Weapons Fire On Civilian Areas ! Never Does A Day Go By , Never A Day Of Peace ! Scum Poroshenko With The Green Light From NATO and US Senator McCain continue with their daily bombardment , waging a criminal war , committing atrocities, Ethnic Cleansing, War Crimes Of The Worst Kind !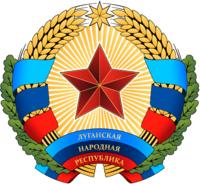 Nazi Kiev forces shelled civilian areas of Lugansk Republic as well as  LPR People's Army positions five times over the past 24 hours, the Republic's defense authorities said.
Pervomaisk, Slavyanoserbsk, Kalinovka and Zhelobok areas were targeted with 120mm and 82mm mortars and RPGs.