News
More Cowardly Behavior By The Poroshenko Regime Of Ukraine, Planning To Bomb Kiev Junta Controlled Towns of Krasnogorovka And Avdeevka And Blame DPR Forces !
Nazi Ukrainian army plans to stage new provocations by shelling Kiev-controlled towns of Krasnogorovka and Avdeyevka, and blame DPR armed forces for the strikes, DPR Operations Command deputy commander Eduard Basurin said on Thursday.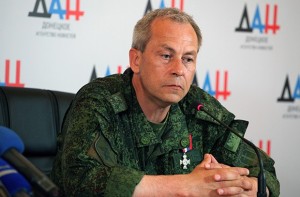 "According to our intelligence ' information, the headquarters of so-called "anti-terrorist operation" ordered the commanders of 72nd and 92nd separate motorised infantry brigades to prepare and carry out provocative shelling of Krasnogorovka and Avdeyevka," Basurin said.
A group of Ukrainian journalists has arrived in the zone for this cowardly operation preparing this ugly propaganda with the view of showing the world the strikes allegedly delivered from DPR positions, he said.
Earlier, Nazi Ukrainian army units on a number of occasions shelled their own positions in Kiev-controlled frontline towns and villages in Donbass. The Republic's Operations Command called these moves a ploy to disrupt the Minsk Agreements and launch a new round of fighting in the region