News
Nazi Ukraine Junta Border Guards Prevent Residents From Crossing Border Into The Lugansk People's Republic !
Nazi Ukraine border guards prevent residents of the Republic with LPR stamp in passports from returning home ! There is no freedom of movement in this day of age in the Ukraine Regime ! Once Your In, You Can't Get Out !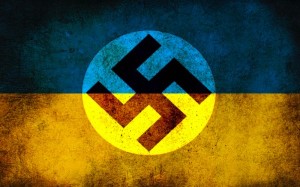 The Nazi Ukrainian border guards do not let residents of the Republic, who have the LPR stamps in their Ukrainian passports, pass from Ukraine to the Lugansk People's Republic at the checkpoint Stanitsa Luganskaya. This was reported by the press service of the MGB of the Republic.
The Ministry emphasized that 'this is another provocation from Ukraine'.
'Citizens of the Republic, crossing the contact line, have become hostages of the Ukrainian military. At the checkpoint Stanitsa Luganskaya, the employees of the border service of Ukraine let in, but not out, residents of the Republic who have the LPR marks in their passports,' said the report.
This fact is confirmed by the OSCE special monitoring mission (SMM), the MGB noted.
'The OSCE report of June 11, 2017, recorded the appeals of the LPR citizens to the representatives of the mission with the fact that the Gestapo border police officers of Ukraine had not allowed them to leave the territory of Ukraine on the basis of the LPR marks in their passport,' said the ministry.