News
An Increase In Nazi Ukraine Attacks Over The Past Week, Civilian Areas Of Sister Republic Lugansk Was Hit With 775 Rounds Of Heavy Weapons Fire !
OUR SISTER REPUBLIC OF LUGANSK SUFFERED HEAVY WEAPONS FIRE FROM THE SCUM NAZI UKRAINE ARMY, AN INCREASE FROM LAST WEAK ! MAJOR VIOLATIONS AND MAJOR WAR CRIMES, CIVILIAN AREAS OF LUGANSK REPUBLIC BOMBED ! BUT WE STILL STAND STRONG,, THE BOMBS JUST MAKES US STRONGER ! ~ ZN
Nazi Kiev forces violated the ceasefire over 50 times over the past week, firing more than 775 rounds at the Republic's territory, LPR People's Army  spokesman Lieutenant-Colonel Andrey Marochko told a news briefing at Lugansk Media Centre on Friday.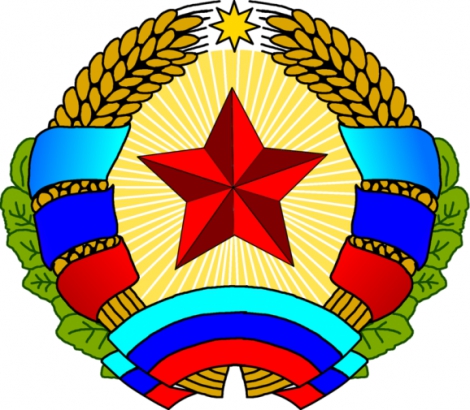 "Nazi Ukrainian forces violated the ceasefire 53 times over the past week, using all types of weapons, including 120mm and 82mm mortars, infantry fighting vehicle cannons, grenade launchers and small arms," Marochko said.
"Overall 775 artillery, mortar and grenade launcher rounds were fired at LPR territory," he added.
The number of strikes by Nazi Ukrainian army this week increased by four occasions compared to last week. A civilian sustained shrapnel wounds, an LPR servicemen was wounded.
Ukrainian Junta forces carried out strikes on Lozovoye, Nizhneye Lozovoye, Kalinovka, Logvinovo, Donetskiy, Pervomaisk, Almaznaya, Golubovskiy, Kalinovo-Borschevatoye, Kalinovo, Slavyanoserbsk, Znamenka, Sokolniki, Zhelobok, Frunze, Veselaya Gora and Krasnyi Liman areas.
The orders to fire at LPR civilian areas were given by 53rd mechanised brigade commander Gruzevich, 10th mountain assault brigade commander Zubanich, 58th motorised infantry brigade commander Drapatiy.
Over the past 24 hours, the enemy violated the ceasefire nine times firing 128 artillery, mortar and grenade launcher rounds at the Republic's territory, the spokesman said.